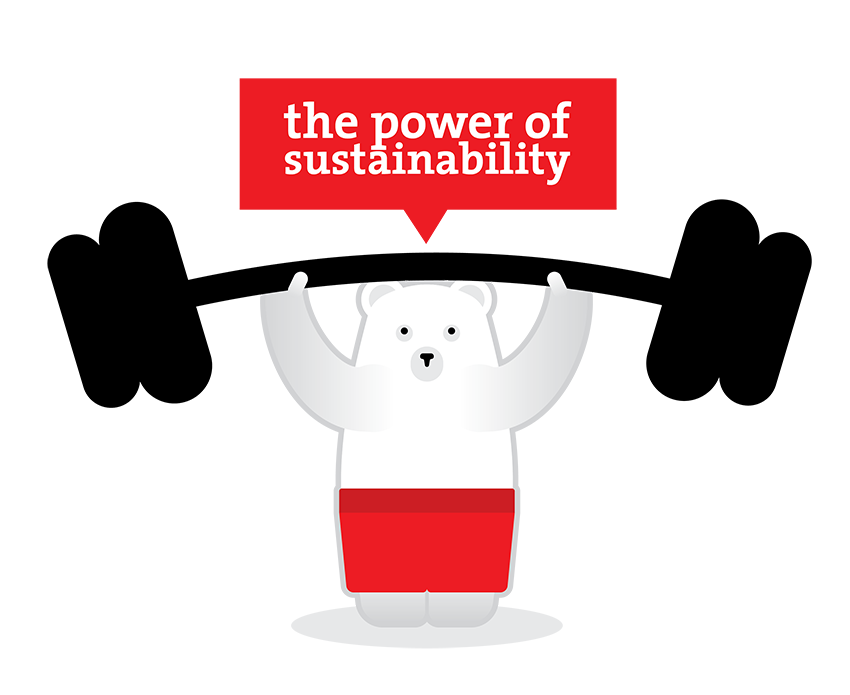 We take our share of responsibility. We pledge to keep looking for ways to be more sustainable, make green choices and reduce our carbon footprint.
We will work to use more sustainable materials in all our printed materials and advertising.
We will upcycle as many existing materials as we can. So bear with us if we reuse old rollups, banners, badges, name tags and lanyards etc. It would be a bigger waste to throw them away…
We will encourage all our attendees and staff to use green travel options.
We want to reduce the RIPE NCC's carbon emissions caused by air travel to events. We will incentivise our employees to choose green travel options, and we will work on compensating emissions for all air travel that cannot be avoided.
We want to reduce the amount of waste created at our event. We will remove all single-use plastics from our catering services.
We will actively seek out partners who focus on sustainability. This also extends to our suppliers.
We ask for our sponsors and hosts to also be as green as possible and advise against single-use plastics.
We encourage a paper-free event and send out all contracts or invoices via our online system or as digitally signed PDFs.
We have taken some initiatives already to reduce our carbon footprint that include but are not limited to:
Printing materials
Using a 100% CO2 Neutral FSC(1) paper
Planting trees for CO2 emissions we cannot avoid
100% cotton lanyards
(1) FSC-Certified:  When the Forest Stewardship Council® (FSC®) certifies that a paper is made of responsibly sourced wood fibre, that paper earns the FSC label.
Upcycling and reuse
Reusing banners
Reusing lanyards
Travel
We encourage train travel wherever possible.
50% of RIPE NCC staff travelling to RIPE 84 in Berlin travelled by train
Catering
We use compostable corn coffee cups.
We order a higher percentage of vegetarian food.
Any leftover cold food is offered to the venue staff to avoid waste.
Giveaways
Our t-shirts are printed on 100% cotton t-shirts.
We have provided reusable glass water bottles.
Our brochures are provided on recycled USB sticks.
The pens we use are recycled.
We make a conscious effort to avoid plastic packaging.
Venue
We consider sustainability when choosing an event venue. Read more about the RIPE 87 venue sustainability efforts.