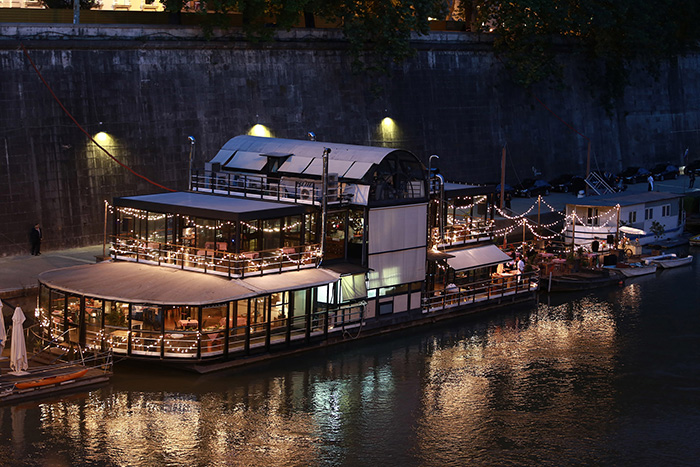 Networking Event
When: 21:00 – 01:00
Where: Baja, a chic Art Nouveau gem nestled along the Tiber, provides the perfect backdrop for a night of networking, celebration, and entertainment.
Address: Lungotevere Arnaldo da Brescia (00196), Roma
Ticket: Free of charge for all RIPE 87 attendees.
🍹 Snacks & Sips: Indulge in a variety of snacks and beverages (note: this networking event does not include dinner) while enjoying the lively tunes of the Ciribiribin Swing Orchestra.
💃 Entertainment: Afterwards, our DJ will keep the energy high and the dancefloor buzzing.
🚌 Getting There: Shuttle buses will depart from the Sheraton Rome Parco de' Medici hotel entrance at 20:15, 20:30, 20:45, and 21:00. Return buses will run every 30 minutes from 22:30 to 01:00, with a travel time of approximately 30 minutes.
See also: Transport Information